Clear Aligners
Benefit From Convenient, Discreet Treatment
With so many exciting and beneficial advances in the orthodontic field, orthodontists can now offer patients more variety in their treatment options. For example, if you prefer to not have the more traditional option of braces, Bryant Orthodontics offers clear aligners in Windsor Mill, Baltimore, and Catonsville, MD. With custom-fitted clear aligners, you can achieve a straight smile without the noticeable look or added maintenance that can come with traditional braces.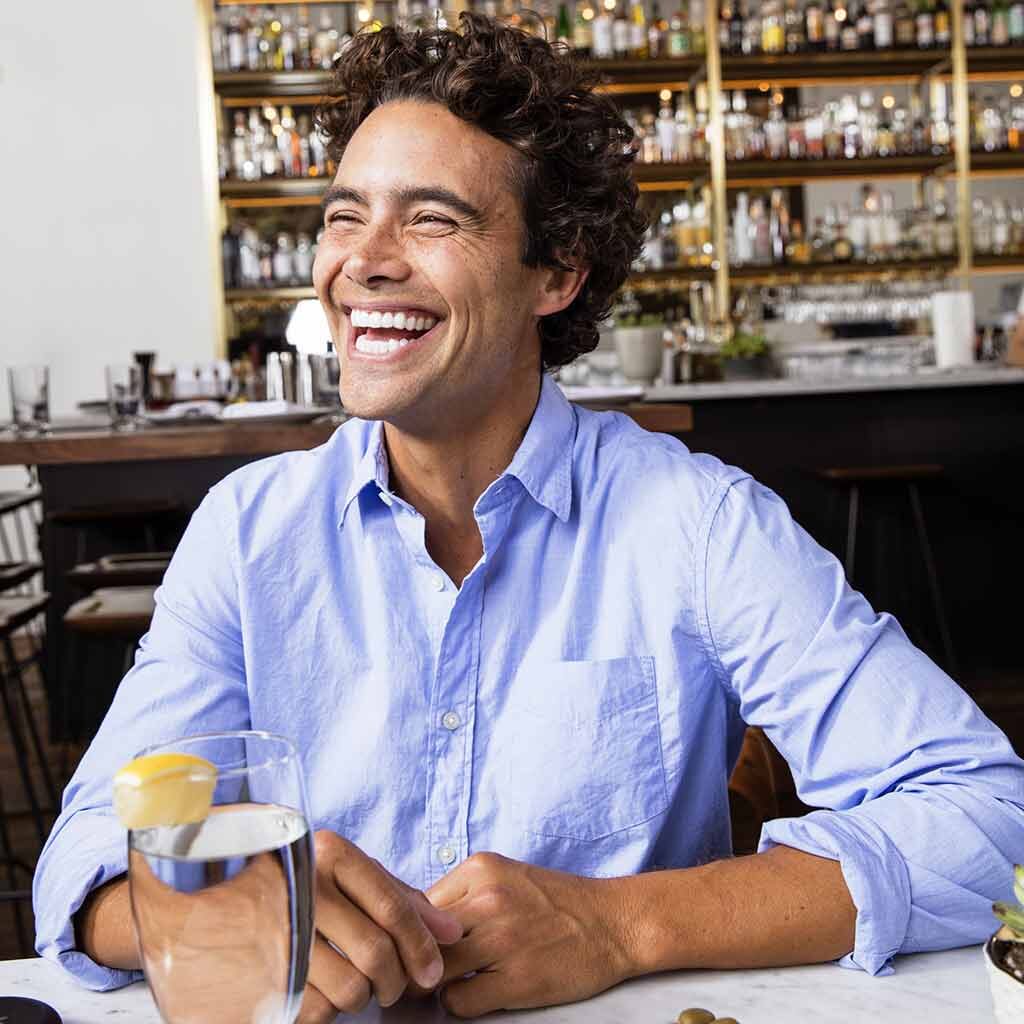 Discreet & Comfortable
Clear aligners are a great choice for teen and adult patients who are searching for a more discreet orthodontic treatment option. Rather than using bulky metal brackets and wires like traditional braces, clear aligners are made from smooth, thin plastic and are custom-designed and computer-generated to fit your smile perfectly. Not only are they discreet, but they are also comfortable. Your aligners are removable, allowing you to eat all of your favorite foods as well as brush and floss with ease.
Each set of discreet aligners is designed to make small changes to the alignment of the teeth. As you switch sets of aligners every couple of weeks, your teeth will gradually and gently move to their proper positions. You will also visit our office on a regular basis during treatment to make certain that your smile is progressing as planned.
Who Can Benefit From Clear Aligners?
In general, clear aligners can be used to treat the same orthodontic issues that are normally treated with braces. Dr. Bryant may recommend this low-profile treatment to correct:
Crowded teeth
Crooked teeth
Gapped and spaced teeth
Certain problems with your bite, such as an overbite, open bite, underbite or crossbite
In-House Lab
At Bryant Orthodontics, you will not only benefit from advanced treatment options but you will also enjoy getting to start your treatment faster. With our in-house lab, Dr. Bryant can fabricate your aligners right here in our office, which will allow you to get started on the journey to your best smile in less time.
Learn More About Clear Aligners in Windsor Mill, Baltimore & Catonsville, MD, Today
To experience our 5-star-rated orthodontic care, schedule your Free New Patient Consultation today by calling (443) 917-2128 to reach our office. You may also use our convenient online appointment request form. Your appointment includes the following:
Discuss Your Goals
Digital X-Rays
Complete Examination
Discover Your Options
Get Started
During your appointment, we will take the time to answer all your questions about our advanced treatments and technology, our flexible payment options, and anything else you may want to know about us!