TMJ & Sleep Therapy
Relieve Your Pain & Get a Good Night's Rest
Temporomandibular joint disorder, also called TMD or TMJ, develops when uneven stress or strain puts excessive pressure on the joints of your jaw, causing your muscles and joints to become irritated and inflamed. The teeth on your upper and lower jaws typically work in pairs, so when you chew or bite down, the pressure on your joints should be distributed evenly. TMJ can occur when this pressure becomes uneven, for example, if crooked or missing teeth cause you to have an uneven bite balance. People suffering from this condition often also have issues sleeping. When the airway collapses as it does with sleep apnea, your body's response is to push the jaw forward, which can cause stress in the jaw and lead to TMJ. If you think you may have TMJ, Dr. Bryant can help with TMJ and sleep therapy in Windsor Mill, Baltimore, and Catonsville, MD.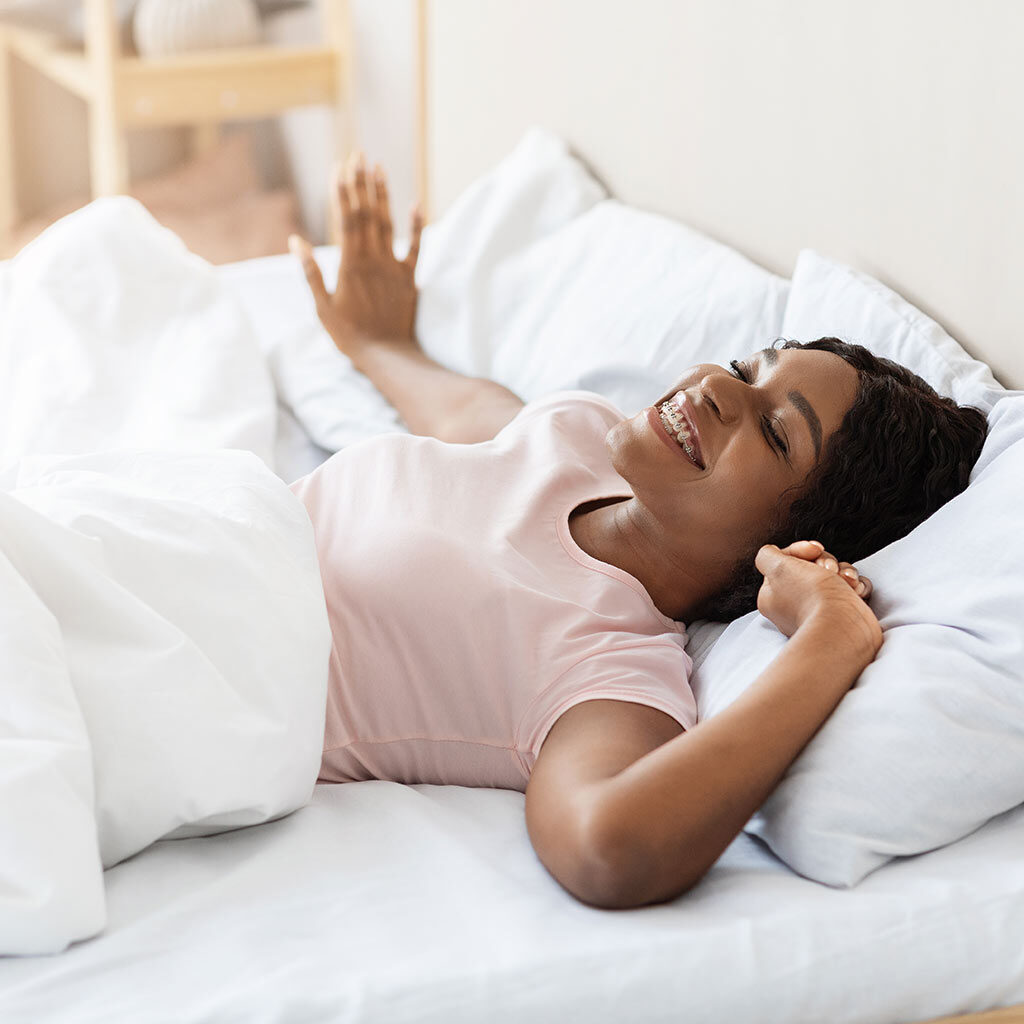 What Are the Symptoms of TMJ?
As your jaw joints become more inflamed and irritated, you may develop persistent jaw pain and chronic headaches. You could also experience clicking or "popping" noises when you chew, as well as muscle spasms, facial or neck pain, and hearing difficulties such as ringing sensations or "stuffiness" in your ears. Sometimes, your jaw can temporarily "lock" in an open position after you've yawned or opened your mouth very wide. Certain people experience chronic fatigue or sleep apnea as the alignment of your jaws can affect your airway, preventing it from staying open while you sleep. TMJ and sleep apnea require proper treatment or their symptoms can grow more severe over time.
How Can Treating TMJ Help With Sleep Apnea?
In treating a case of temporomandibular joint disorder, Dr. Bryant will focus on finding ways to realign and re-balance your teeth and bite in order to reduce uneven strain on the jaw joints. Some symptoms of TMJ may be reduced with certain exercises, medications, or mouthguards designed to hold the jaws in proper alignment. Mouthguards can also help alleviate sleep apnea as the device holds your jaws in the correct position to allow proper airflow while sleeping. Other treatment options may include orthodontic care or the replacement of missing teeth, which can help to correct the underlying problem and thus provide long-term relief.
Dr. Bryant is experienced in treating TMJ and offers sleep therapy to help alleviate the side effects associated with TMJ and sleep apnea. If you are experiencing any of the above symptoms, schedule an appointment with us today.
Learn More About TMJ & Sleep Therapy in Windsor Mill, Baltimore & Catonsville, MD
To experience our 5-star-rated orthodontic care, schedule your Free New Patient Consultation today by calling (443) 917-2128 to reach our office. You may also use our convenient online appointment request form. Your appointment includes the following:
Discuss Your Goals
Digital X-Rays
Complete Examination
Discover Your Options
Get Started
During your appointment, we will take the time to answer all your questions about our advanced treatments and technology, our flexible payment options, and anything else you may want to know about us!