Teeth Whitening
Get Your Brightest Smile at Bryant Orthodontics
When you visit Bryant Orthodontics for teeth whitening in Windsor Mill, Baltimore, and Catonsville, MD, we will help you achieve your whitest, brightest smile! Even with a strict oral hygiene routine, over time, your teeth will stain due to habits like smoking, and the consumption of certain foods and beverages, like wine and chocolate. Let us help you restore your sparkling smile!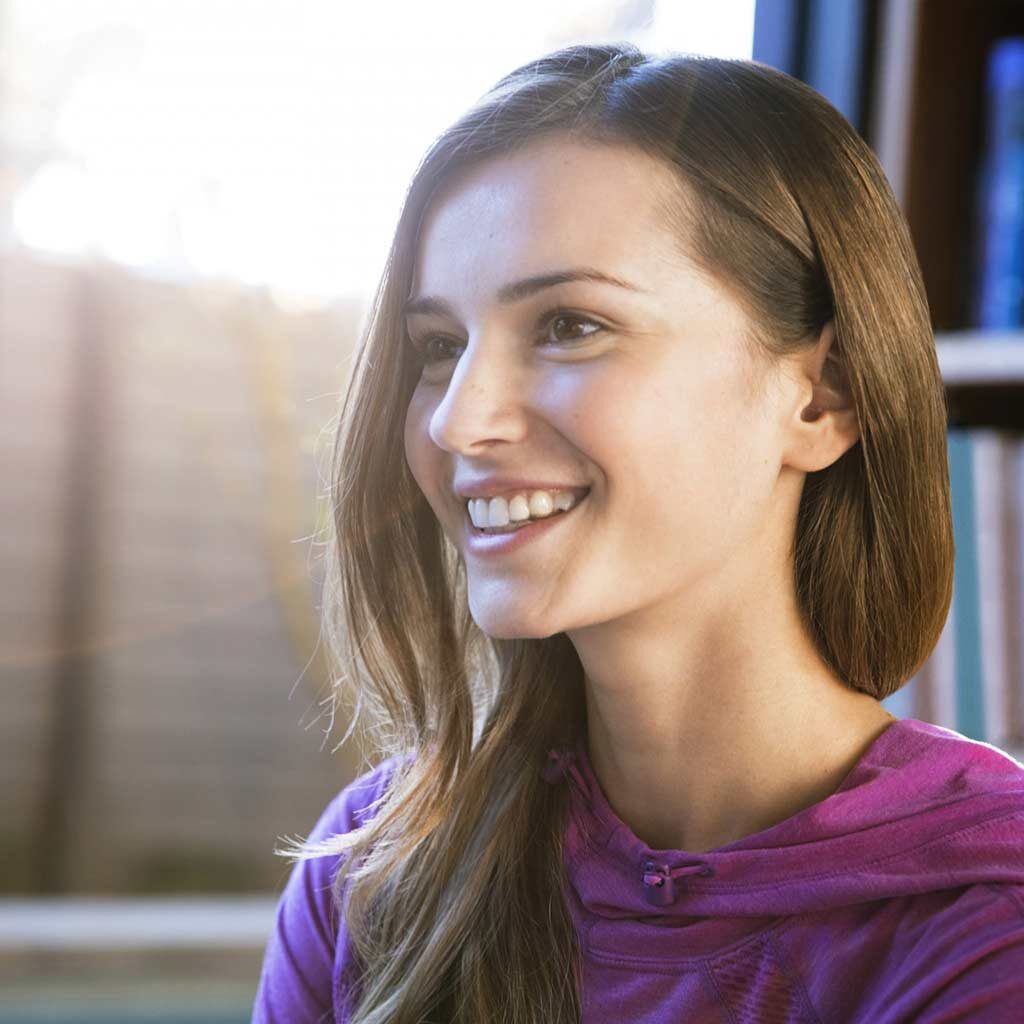 Restoring Your Confidence
While brushing after each meal can remove stain-causing particles from your mouth, residual particles will remain on your teeth and gums. Over time, you may notice that your smile becomes less vibrant and dull, resulting in a less confident smile. With Zoom teeth whitening, we can help bring your confidence back and get you smiling again!
How Does the Zoom Whitening Process Work?
This advanced in-office tooth whitening procedure uses the Zoom Power Chairside Lamp to activate and accelerate the bleaching agent, or hydrogen peroxide. The special light breaks down the hydrogen peroxide, allowing oxygen to fully enter the tooth's enamel and dentin. However, the structure of the tooth remains unchanged. Our patients are happy to learn that this process only takes about an hour.
Once you are back home, we will provide you with customized maintenance trays for occasional touch-ups. We also recommend your regular brushing and flossing routine to prevent stains from reforming.
Professional Teeth Whitening
If you're worried that your smile is losing its radiance, we can help restore and improve the beauty of your smile, so you never have to worry again. Our professional team uses a cutting-edge tooth whitening system to gently remove stains from your teeth, leaving you with a brighter smile.
Contact Our Team Today for Teeth Whitening in Windsor Mill, Baltimore & Catonsville, MD
To experience our 5-star-rated orthodontic care, schedule your Free New Patient Consultation today by calling (443) 917-2128 to reach our office. You may also use our convenient online appointment request form. Your appointment includes the following:
Discuss Your Goals
Digital X-Rays
Complete Examination
Discover Your Options
Get Started
During your appointment, we will take the time to answer all your questions about our advanced treatments and technology, our flexible payment options, and anything else you may want to know about us!